LUNNEY Kerry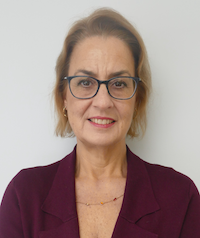 Kerry Lunney is Country Engineering Director and Chief Engineer in Thales Australia. She is also the President of the International Council on Systems Engineering (INCOSE), and holds the Expert Systems Engineering Professional (ESEP) qualification.
Kerry has extensive experience developing and delivering large system solutions. She has worked in various industries including ICT, Gaming, Financial, Transport, Aerospace and Defence, in Australia, Asia and USA. The systems delivered include combat systems, mission systems, communication systems, road and rail ITSs, flight simulators, security systems, vehicle electronic systems, gaming systems and ICT foundation systems.Kerry's career has taken her throughout the Asia-Oceania region and beyond, including engineering leadership roles in India, Sri Lanka, Thailand, USA and NZ. In her current role for Thales Australia, she provides technical leadership, design authorisation, and governance on bids and projects, delivers technical training programs, and participates in various technical communities across Thales worldwide.
Kerry is also a Fellow Member of Engineers Australia with the status of Engineering Executive and Chartered Professional Engineer, and is a member of IEEE.