Sponsors
Become a Sponsor of the CSD&M 2021
Become a CSD&M partner and get the strength and resources of one of the most successful global conference in complex systems engineering. Partnering with CSD&M can help you win more customers and add revenue to your existing business. Bring your expertise to our partner ecosystem – and meet the needs of customers in various industries.
CSD&M 2021 is:
More than 200 international academic & industrial attendees among the main actors of the international systems engineering community
2 days in Beijing to exchange in the field of systems design  and management about societal & industrial challenges and scientific & methodological state of the art, incorporating, with honor, the INCOSE Beijing Summit
About 8 Chinese and international keynotes presentations on the theme: "Digital Transformation in Complex Systems Engineering"
Many selected teams that present their academic and professional works
A poster session to promote works in progress and discuss on topics related to complex systems
Demonstrations and booths to present offers, services and the latest systems design & simulation technological tools
Opportunities for networking and a conference dinner gathering speakers, organizers, partners and participants in a prestigious place of Beijing
Different partnership offers are available (Bronze, Silver and Gold)
If you need more information about our sponsorship offers, please send us an email.
Display the Call for participations flyer
The CSD&M 2021 Organisers and Co-Operators
The CSD&M 2021 is organized by CESAMES and hosted by CSAA.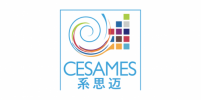 Please find below the different companies and organizations that are already joined the conference. They will provide during the whole conference, some talks, animations and demonstrations about their latest technological news about complex systems design and management.