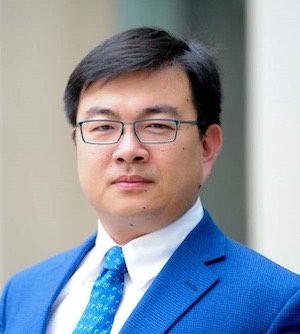 Prof. LI Lefei
PROFESSOR, HEAD OF THE SKL-MCCS, TSINGHUA UNIVERSITY
Dr. Lefei Li is an associate professor in the department of Industrial Engineering, Tsinghua University.

He is the Vice Department Chair and the director of the Tsinghua Operations and Service Research Lab (TOPS). He received his B.S. degree in Electronic Engineering from Zhejiang University in 2002, M.S. (2004) degree in Industrial Engineering and Ph.D. (2006) degree in Systems and Industrial Engineering from the University of Arizona. Lefei Li joined Tsinghua University in 2006, conducting research in Systems Engineering, Service Operations and Management, Logistics and Complex Systems Modeling and Simulation.
Dr. Li has managed or actively participated in several urban transportation and logistics/service network design projects, sponsored by top logistics companies or public agencies in China. He has been serving as PI or co-PI in several research projects funded by the National Science Foundation of China and Ministry of Science and Technology of China.
Dr. Li has published nearly twenty journal papers and peer-reviewed conference papers, which present his research in artificial urban transit system, Systems Engineering and service management problems.
Dr. Li has been serving as associate editor for the IEEE Transactions on Intelligent Transportation Systems, IEEE Intelligent Systems and Asian Pacific Journal on Operational Research. Dr. Li is the chair of IEEE ITSS Technical Committee on Logistics and Services. He is also the assistant director of INCOSE Academic Council and the past president of INCOSE Beijing Chapter.