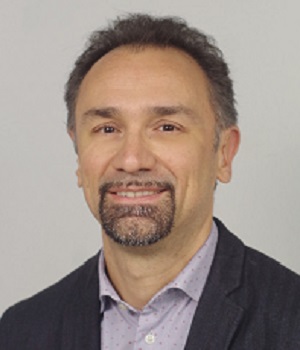 Marco Ferrogalini belongs today to Airbus Group leading the digital transformation on the Modelling and Simulation stream within the DDMS (Digital Design Manufacturing and Services) program across all Airbus divisions (commercial aircrafts, defense and space systems and helicopters).
Along his career he has been involved in complex vehicles system engineering activities, especially on the systems development and integration on sports cars, on rolling stocks and more recently on aerospace systems. He has been always acting on two axis. On one hand he has been developing processes/methods/tools approaches aiming continuous improvements, on the other hand he has been managing large engineering teams on the operational side (project execution).
He has quite a wide experience on modelling and simulation approaches (FEM, vehicle dynamics, CFD, Acoustic) with a strong focus on MBSE Model Based System Engineering for system operational analysis and functional architecture. Indeed, in the last decade he has been pioneering and leading the introduction of this approach in the railway industrial sector in two of the major worldwide OEMs (Alstom and Bombardier) developing end to end all the related aspects (processes, methods, tools, training/coaching and change management).
Despite the above professional activities, Marco remains very active in the System Engineering social networking contributing the MBSE Working Group of the INCOSE and giving lectures on System Engineering and Model Based System Engineering in many Engineering schools.
Since January 2013 he's certified as INCOSE CSEP.