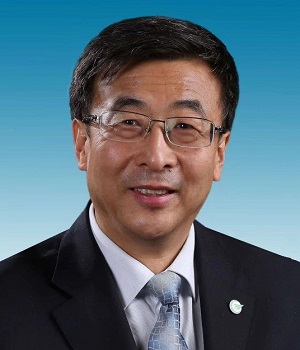 WANG Yingxun
PROFESSOR, BEIHANG UNIVERSITY
Wang Yingxun, Professor, Ph.D. supervisor, Director of Unmanned System Institute at Beihang University. Research interests are navigation, guidance and control of Unmanned Aerial Vehicle (UAV).
Major in: (1) Autonomous Control of UAV (Autonomous Behavior of UAV Based-on Intelligent Control Method, Offline and Online Realtime Mission Planning for Both Single and Multi UAV, Open Control System Architecture, High Precision and High Performance System Real-time Simulation); (2) Intelligent Control Terminal Technology Based-on Graphics and Voice; (3) Micro Autopilot; (4) Navigation and Guidance Technology of UAV Based-on Binocular Vision.
Since 1995, Prof. Wang was engaged in multiple programs focusing on navigation and flight control systems. He has served successively as deputy chief designer, chief designer. He is also the committee member of Chinese Society of Aeronautics and Astronautics (CSAA), chairman of Guidance Navigation and Control Division of CSAA, deputy chairman of UAV and Micro Aerial Vehicle Division of CSAA.