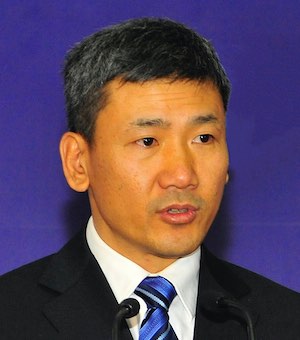 ZHANG Hongjun
PRESIDENT OF THE SYSTEMS ENGINEERING RESEARCH INSTITUTE, CSSC
Mr Zhang Hongjun serves as President of Systems Engineering Research Institute of China State Shipbuilding Corporation.

His decades of research experience facilitates the coordinated innovation and integration in the fields of aviation and naval architecture. The Smart Ocean Strategic Concept first presented by him has been included and implemented in China's Thirteenth Five-Year Plan Development Outline. He is a trailblazing figure in establishing a weaponry system theory together with its approaches specifically tailored to China's actual situation.
Besides, Mr Zhang serves as member of several technology development expert panels. In addition, Mr Zhang works part-time as official member of Ukraine International Information Science Institute, researcher of Zhejiang University, member of the China Association for Science and Technology High-level Talent and Expert Pool, vice president of the Chinese Society of Naval Architecture and Marine Engineers, executive councilor of the China Association of the National Shipbuilding Industry, director of the Academic Committee of Naval Aviation Logistics, and deputy director of the editorial board of Naval Engineering, a core Chinese magazine.
Mr Zhang is a recipient of the Government Special Allowance of the State Council and is selected into the National Millions of Leading Engineering Talents Program in 2017.