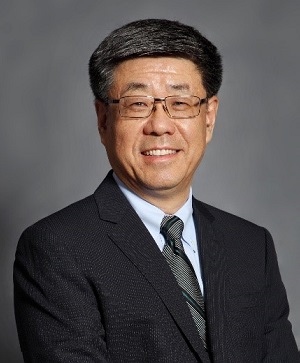 Zhang Xinguo, Ph.D, DBA, ESEP, Distinguished Professor of Tsinghua University, Director of Complex Systems Engineering Research Center, former EVP & CIO at AVIC (Aviation Industry Corporation of China, Ltd.), and former President of CAE (Chinese Aeronautical Establishment).

Dr. Zhang is also Vice President of CSAA (Chinese Society of Aeronautics & Astronautics), Executive Committee Member of ICAS (International Council of Aeronautical Sciences), President of INCOSE Beijing Chapter, AIAA Fellow, and RAeS Fellow.
Dr. Zhang is recognized as one of the world's leading Systems Engineering Expert. He spreads the knowledge and promotes the practice of INCOSE Systems Engineering in China. He focuses on developing and applying methodologies of Enterprise Architecture, System of Systems Engineering, and Model Based Systems Engineering to solve complex system engineering problems with very high level of creativity. As former EVP & CIO at AVIC, Dr. Zhang architected the Digital Engineering strategy and carried out the Digital Transformation in the aviation domain, which have been expanded to other industrial domains in China. His efforts have profoundly influenced government policy makers. Due to his tremendous contribution to INCOSE, Dr. Zhang was given the "Founders Award" at the 28th INCOSE International Symposium in Washington D.C..